! BGSOUND SRC="ormenorah.wav">
( The ads on this server are not sponsored by Or Menorah )

Or Menorah
in
Chicago, Illinois
(scroll down please)

Rabbi Doug (Dov) Zelden, Ph.D., D.D. - Rav
Dov Steinberg - Or Menorah President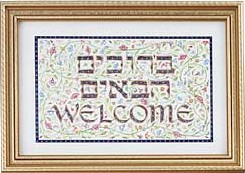 Or Menorah, is an Orthodox Synagogue
in the <!a href="http://www.chicago.com/neighborhoods/West_Rogers_Park/">West Rogers Park Neighborhood of <!a href="http://www.ci.chi.il.us/">Chicago.
Membership at Or Menorah is less expensive than almost every other synagogue in the area.
We provide a supervised children's gan (child care) during services every week.
Join us for the holidays, and every Shabbat!
(click here for a membership application)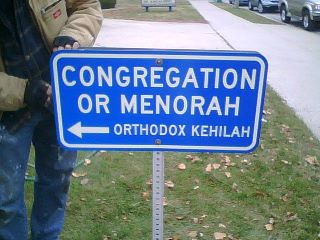 You can now pay dues or general donations by credit card,
and you can also pay pledges, pay Yortzeit or Yizkor donations, Kiddush or Shaloshudos sponsorings,
and Torah repair fund (or other fund) donations
by clicking "Donate" below:





Davening Schedules:

Erev Shabbat Services: 10 Minutes after Candle Lighting Time

Shabbat and Yom Tov Morning Services are at 9:15 A.M.

Shabbat Afternoons: Mincha Ketana/S'euda Shlishit - 30 minutes before Sunset.
(Central Standard Time) Shabbat Afternoons: During the Winter months we also have Mincha Gedola - 12:30pm


Maariv Motz'ei Shabbat - 33 minutes after sunset

Sunday Morning Shacharit Minyan - 9:20am
(followed by a D'var Halacha with Coffee and Nosh)

Legal Holiday Shacharit Minyan - 9:20am

-Email us for schedules of weekday davening and of classes and shiurim-



~~~~~~~~~~~~~~~~~~~~~~~~~~~~~~~~~~~~~~
CURRENT JERUSALEM TIME:

~~~~~~~~~~~~~~~~~~~~~~~~~~~~~~~~~~~~~~
Chicago Zmanim:


You can email us at:

or call us at:
(773) 299-8022
Click Here for Our Address and Directions
The West Rogers Park neighborhood is surrounded by an ERUV.
This allows carrying nessessary items outdoors on the Sabbath and on Yom Kippur.
To check the status of this ERUV you must call the <!a href="http://chicagoeruv.tripod.com">ERUV Hotline
(or check the status on-line) every Erev Shobbos and Erev Yom Tov
at (773) 743-7882
Chicago Eruv Website: http://chicagoeruv.tripod.com

There are also many
kosher stores, restaurants,
and Yeshivot within walking distance
of our synagogue.
Email:
ormenorah@ormenorah.com

---
Click Here For A Membership Application
---
Click Here to see the Rosh Hashana / Yom Kippur / Sukkot / Shmini Atzeret / Simchat Torah schedules for Davening
---
If you need the form to sell your Chametz for Passover, click here: CHAMETZ SALES FORM
After filling it out, turn in the form to the Rabbi before erev Pesach.
---
You have been visitor number


---
Today is:

---
Click below to Contact Our Webpage Administrator at:
webmaster@ormenorah.com




( The ads on this server are not sponsored by Or Menorah )