Rabbi Douglas Zelden, Ph.D., D.D. - Rav
Joshua Weinstein - Or Menorah President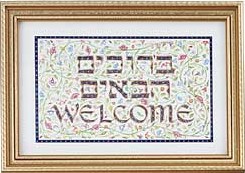 Kehilat Or Menorah, is an Orthodox Synagogue
is in the <!a href="http://www.chicago.com/neighborhoods/West_Rogers_Park/">West Rogers Park Neighborhood of <!a href="http://www.ci.chi.il.us/">Chicago.
Membership at Or Menorah is lower than almost every other synagogue in the area, and we provide
a supervised children's gan (child care) during services every week. Join us for the holidays, and every Shabbat!
(click here for a membership application)

Erev Shabbat Services: 10 Minutes after Candle Lighhting Time

Shabbat and Holiday Morning Services are at 9:15 A.M.

Shabbat Afternoons: Mincha Gedola after Kiddush (and a brief Gemarah Shiur) (at Z'man Mincha Gedola)

Please email our Rabbi for weekday minyan information.


You can email us at:

or call us at:
(773) 761-5700
Our Fax Number is 1-773-761-5703
<!a href="http://ylwbook.areaconnect.addresses.com/map.php?qc=Chicago&qs=IL&qa=2800+W+Sherwin+Ave&qz=60645-1296&NewMapFlag=1&LV=3&MS=M&ReportType=101">Click Here for Our Address and Directions
The West Rogers Park neighborhood is surrounded by an ERUV.
This allows carrying nessessary items outdoors on the Sabbath and on Yom Kippur.
To check the status of this ERUV you must call the <!a href="http://chicagoeruv.tripod.com">ERUV Hotline
(or check the status on-line) every Erev Shabbat and Erev Yom Tov
at (773) 743-7882
<!a href="http://chicagoeruv.tripod.com"><!Click Here for the West Rogers Park ->Chicago Eruv Website: chicagoeruv.tripod.com

There are also many
kosher stores, restaurants,
and Yeshivot within walking distance
of our synagogue.
Email:
ormenorah@ormenorah.com

---
Click Here For A Membership Application
---
If you need the form to sell your Chametz for Passover, click here: CHAMETZ SALES FORM
After filling it our, turn in the form to the Rabbi.
---
You have been visitor number
<!img SRC="counter.gif" height=20 width=120> to this page!
---
Today is:

---
Click below to Contact Our Webpage Administrator at:
mailto:webmaster@ormenorah.com
<!hr WIDTH="100%"><!a href="http://www.synagogues.com"><!img SRC="synban.gif" height=40 width=400>